S

ew &

S

ee

S

avannah
"Sewing Retreat"
It's Show Time! Featuring Master Tailor, "Gentleman Jim"
in the beautiful Port City of Savannah!
Savannah Sewing Academy,
Sew & See Savannah "Sewing Retreat" offers you the opportunity to train
with one of the best, while enjoying some well needed me time; a weekend of mastering your skills, laughter, connecting with other designers and tailors, entertainment, meals without the clean up and three days of uninterrupted sewing to let you focus on being creative! Sign up with a friend for three days of tailored sewing.
This will be an eventful experience that you will never forget!
Space is limited. So sign up early!
Alternate Week Dates also Available - December 27-30, 2012!

4Days/3Nights Inclusive Package
Sew & See Savannah


"Sewing Retreat"

will Include:
*Welcome Reception
*Master Classes: Tailored Dresses, Pants/Slacks, Jackets,
Vest (Men&Women), Skirts & Blouses, Alterations
*Lunch provided Friday and Saturday
*See the amazing Fine Art at
Gio'Vairs Galleries of Art
*Farewell Reception
to Include:
Fun, Food, Silent Auction, Raffle and
Souvenir; Alteration DVD & Signed Book
by Master Tailor,
James Lee
"Gentleman Jim"
McFarland
Master Tailor Expert, Designer, Pattern Maker,
Clothing Manufacturer,
Premier Designer for Macy's "Catch the Designer",
Seasoned Costume Designer, Apparel Instructor, Motivational Speaker,
Lecturer, Humanitarian, Author, and a garment industry icon.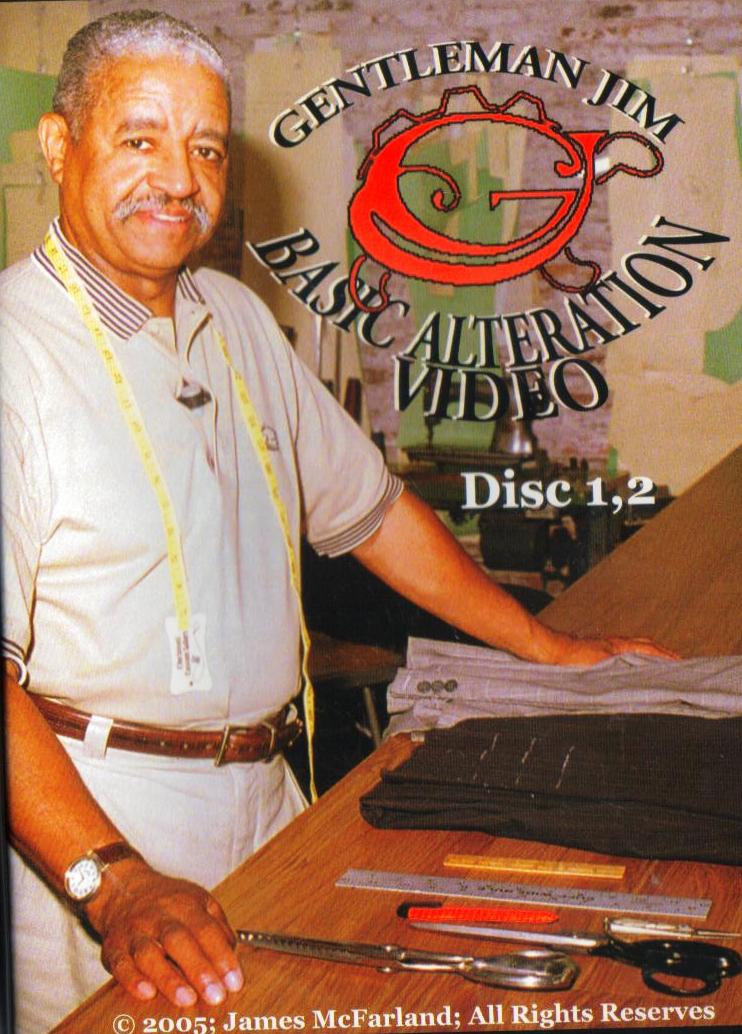 Savannah Sewing Academy
S

ew &

S

ee

S

avannah
"Sewing Retreat" Total Package
Presented by

Go Green Tours



$775.00 Per Person (Double Occupancy)
$895.00 (Single Occupancy)
Non-Refundable Deposit $400.00


Due by Tuesday, November 1, 2011
Balance Due by Tuesday, November, 29, 2011
Seating is Limited, So Get Your Deposit In Today!


Early Bird Special $25.00 Off on Full Payments by 11/1/11
SAVANNAH WELCOMES YOU!
www.savannahvisit.com
Savannah welcomes you with true Southern hospitality,
just as we've been welcoming guests since 1733.
Hip and historic, robust and refined, Savannah is where you'll find amazing architecture, spooky cemeteries and rich history-along with global sophistication, funky nightlife and fabulous food........


TREAT YOURSELF AND TAKE YOUR
TAILORING TO THE NEXT LEVEL....



If you can Sew it, you can Sell it!

www.savsewretreat.eventbrite.com




Don't Miss Out On this "Sewing Experience",




Get Your Deposit In Now!

To Reserve Your Space......

Feel free to contact us with any questions at

Savannah Sewing Academy


To Purchase Your Package go to:

www.savsewretreat.eventbrite.com

See you Soon........

Arlesia Hill


Come Check out our Special Deals!